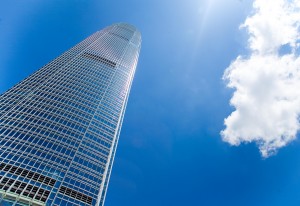 FEI Consulting, LLC is a Virginia (USA) based multidisciplinary consulting firm established in 2008. Our team has extensive international experience from their years as members of the staff of the World Bank and as consultants to the World Bank, UNDP, USAID, DFID, and numerous other IFIs.
The primary focus of FEI Consulting is to:
Assess and develop the financial and institutional capacity of local governments to enhance their capacity to deliver services,
Support governments and development partners on infrastructure projects – identification, preparation, appraisal, implementation, oversight, and impact evaluation, and
Support central governments and development partners in addressing policy, regulatory and institutional development issues
Our Founder and Managing Director, Lance Morrell, is a financial specialist with more than 35 years of professional experience.  Mr. Morrell has extensive public financial management at the central and local government levels as well as experience involving institutional reform, organizational capacity building and project management.  Mr. Morrell was a staff member of the World Bank for over 22 years with more than 10 years of project experience in East Asia and an additional 12 years of project experience in Eastern and Southern Africa where he was a Lead Operations Officer responsible for leading teams in the design, implementation, and evaluation of projects primarily in the areas of local government, infrastructure development and institutional reform.  Prior to the World Bank, Mr. Morrell served as the Treasurer of a corporation and later as the Controller of a division of a major corporation, and consulted for a major accounting firm.  Since retiring from the World Bank, Mr. Morrell founded FEI Consulting LLC and has participated in a number of public financial management and institutional strengthening projects throughout the world for a wide range of clients.  Mr. Morrell is a Certified Public Accountant and, a Chartered Global Management Accountant. Mr. Morrell received his MBA from the Wharton School of Finance.

Our Team Members
Lishan Adam has more than 25 years of professional, post-graduate experience in ICT sector analysis in Africa, the Caribbean, the Middle East and Eastern Europe with focus on broadband access, infrastructure development, policy and regulation, E-government systems and applications in sectors like health, education, agriculture, and trade.  Mr. Adam worked at the United Nations Economic Commission for Africa in Addis Ababa as a programmer, trainer, network manager and a regional advisor, but he left the Commission in 2003 and started consulting in ICT.  As a consultant, Mr. Adam provided advice to governments, international institutions and regional bodies on the communications/broadband infrastructure development, E-government, E-applications, digital inclusion and policy and regulatory matters covering spectrum management, licensing, interconnection, standards, type approval and digital migration.  He has extensive teaching and curriculum design experience in the ICT application regulatory field.  Between 2000-2010, he served as in academia at the Universities of Stellenbosch in South Africa, University of West Indies, in the Caribbean, Addis Ababa University, in Ethiopia and the University of Witswatersrand in South Africa. As a member of the Research ICT Africa, he was involved in demand and supply analysis of ICT sector in eastern Africa.  His experience in E-government covers a wide range of areas including the development of E-government strategies, E-government enterprise architecture and interoperability frameworks, the design of national data centers and cloud computing strategies, development of open data frameworks and supporting governments in development of core business, person and address registries and delivery of e-service using multiple channels including mobile apps.  He has advised government in development of their legal and legislative frameworks in support to online transactions and cybersecurity. Mr. Adam received his PhD in Information Science from the University of Sheffield (UK).
Solomon Alemu has more than 30 years of professional experience in academia, engineering consultancy, infrastructure development, institutional reform, and capacity building.  For about 20 years, Mr. Alemu taught at the undergraduate and graduate levels in the field of civil and water engineering, was chairman of the Civil Engineering Department at Addis Ababa University in Ethiopia, and supervised senior and graduate level projects and research.   International experience in the field of infrastructure development was gained from over 15 years of work experience with the World Bank. At the World Bank, Mr. Alemu was a Senior Engineer leading and participating in teams responsible for the design and implementation of projects in the areas of urban infrastructure, water and sanitation, local government development, capacity building and institutional reforms.  As a senior staff with full World Bank procurement accreditation, Mr. Alemu was also responsible for the design and implementation of the projects' procurement procedures and for designing and implementing programs to strengthen the procurement capacity of numerous agencies and staff in Eastern and Southern Africa.  Since retiring from the World Bank, Mr. Alemu has consulted to the World Bank and participated in the preparation and supervision of a number of infrastructure and institutional capacity building projects.  Mr. Alemu has a Master of Applied Science in Civil Engineering from University of Toronto (Canada), a Dipl. Eng. from the International Institute of Hydraulic and Environmental Engineering (the Netherlands), and a Ph.D.in water engineering from the Technical University of Dresden (Germany).
Ephrem Asebe has a background in academia, government administration, and development project implementation. With a background in transportation and urban planning, Mr. Asebe is the former Permanent Secretary of the Ministry of Transport and Communication with the Government of Ethiopia, reaching the rank of Vice Minister. He also served as the Director of Economic Research and Planning at the Central Bank of Ethiopia. He has served ex-officio on the Board of Directors of eleven corporations and authorities in the infrastructure sector, including the Advisory Council for the Metropolitan Washington Transport Planning Board and the Traffic Commission for the City of Rockville, MD. Mr. Asebe also has more than 15 years consulting experience with the World Bank and other UN agencies in the areas of transportation, infrastructure, urbanization and urban development, macroeconomic development, public expenditure reviews, and local government development. Mr. Asebe holds Masters of Science degrees in Transportation Science and in Economics and a Graduate Certificate in African Studies from Northwestern University in Evanston, IL.
Aldo Baietti has over 35 years of international development experience focusing primarily on the sustainable financing of infrastructure including viability gap financing for water supply and sanitation utilities and green energy. Mr. Baietti has authored numerous "best practice" publications on green and water finance, public-private partnerships in infrastructure, cost recovery and financial sustainability and on water utility reform.  He has also taught numerous courses to clients throughout the world on topics related to infrastructure finance.  As a staff member of the World Bank for more than 25 years and in the private sector as a Chief Financial Officer and providing financial advisory services with two of the Big 4 international accounting firms, Mr. Baietti has worked in over 40 developing countries in East Asia, Middle East and North Africa, Africa, South and Central America and Eastern Europe and Russia.  Mr. Baietti provides broad and in-depth technical leadership on issues involving infrastructure, green finance as well as water utility reform.  He also has extensive experience in designing performance improvement programs for water utilities, public-private partnerships transactions as well as cross-sectoral issues including sub-sovereign finance.  Mr. Baietti holds an MBA from George Washington University.
Janis Bernstein has more than 30 years of experience in social development and social risk management, urban environmental management, community-based cultural heritage preservation and sustainable tourism development, and urban waste management in developing and former Soviet Union countries.  As a senior staff member of the World Bank for more than 25 years, Ms. Bernstein designed and managed urban waste management as well as community-based cultural heritage and sustainable tourism projects.  She ensured that the planning and implementation of both urban and rural infrastructure investments (solid waste management, water supply and sanitation, urban development, water resources management) minimized social risks and incorporated social assessments that took into account potential impacts on the elderly, youth, and other vulnerable groups.  She also ensured that the planning of proposed projects involved adequate public participation and included appropriate measures for mitigating any potential negative social impacts. Ms. Bernstein has led or has been a key member of numerous multi-sectoral project teams in about 20 countries. She holds a Master of Urban and Regional Planning degree and has authored or co-authored numerous publications and guidance documents related to social assessment and public participation, community-based cultural heritage and sustainable tourism, and urban land and environmental management.
Sandra Cointreau, an environmental engineer, has worked on civil/environmental engineering and planning projects for over 35 years in more than 60 countries on municipal, hazardous, medical and livestock waste systems, from collection to disposal and recycling. Ms. Cointreau develops plans for all forms of renewable energy, including refuse-derived fuel systems, landfill gas recovery, waste-to-energy involving gasification or incineration, and has been involved internationally in leading actions for carbon finance on these systems.  Her cutting-edge global work on livestock production and processing wastes has documented their relation to the chain of disease development for livestock-related Zoonotic diseases, and their relationship to the growing global resistance to antibiotics that is partially driven by the livestock industry's daily feeding of antibiotics for growth promotion. Her work included the first global guidance approved by the World Bank for improving and reconstructing municipal live market and slaughtering facilities that prevail in serving the meat supply for the majority of urban dwellers in developing countries and the humane treatment of animals at these facilities.  Since working on the first environmental impact assessment done by the US government in 1971, she has regularly addressed environmental resource management, impact analysis and protection in her work.  For the World Bank and IFC, she has been a key participant in their development of EHS guidance and requirements.  Ms. Cointreau was selected as the most valuable solid waste professional in North America in 2012, by the members of the Solid Waste Association of North America (SWANA).  She served in the leading global position for solid waste at the World Bank, as their headquarters Waste Management Global Advisor.
Jan Janssens retired in 2008 from the World Bank after fifteen years of service.  His main area of expertise is strategic advice and capacity building on water sector institutional reform, water utility development and public-private partnerships (PPPs) in water infrastructure.  Mr. Janssens has over 35 years of professional experience in the water and sanitation sector, and in projects carried out for many international finance institutions, including the World Bank, the African Development Bank, the European Investment Bank, the European Bank for Reconstruction and Development, and local entities (governments, public or private operators).  Mr. Janssens has gained extensive experience in project preparation and PPP support services, including options analyses and contract design, and has led large multidisciplinary teams in advisory support to client governments.  He has worked in Africa, Eastern Europe, Middle East, and Asia Regions.  He has lectured and presented papers at nearly 125 international events worldwide. Mr. Janssens is also the Managing Director of JJC Advisory Services, a Switzerland-based consultancy firm.  Mr. Janssens holds Masters of Science Degrees in Civil Engineering (Ghent University), and in Environmental Water Resources Management (Brussels University). He also holds an MBA of the Vlerick Gent-Leuven Business School and is an Alumnus of IMD Lausanne.  He is fluent in English, French and Dutch.
Henry H. Kellam has more than 30 years of experience in strengthening and promoting representative, responsive and effective local governance.  He has worked in more than 25 countries in Africa, the Middle-East, South-East Asia, South-West Asia, Eastern Europe and the South Pacific. He specializes in decentralized public sector reform to support greater local autonomy and improve the delivery of public services with key stakeholders at all levels of government. He has served in various positions with numerous UN agencies, USAID, World Bank, NGOs and other bi-laterals as Project Director, CTA, Chief of Party and Team-Leader on numerous sustainable decentralization Programs. His expertise includes: citizen participation and training in local governance, participatory planning and integrated development processes; civil society participation for increased government accountability and transparency; planning for electoral processes; evaluating climate resilient and friendly infrastructure and services; disaster relief and humanitarian operations; and interventions for the poor and vulnerable affected by, HIV/AIDs, war, political injustice, famine or natural disasters.
Daryoush Kianpour has over 25 years of experience in guiding, managing and planning the design and implementation of a diverse set of informatics projects for governments around the globe in the public financial management sector.  These experiences have included a wide range of countries in Africa, the Middle-East and South-East Asia.  As a World Bank staff, Mr. Kianpour has prepared, appraised and supervised informatics components of World Bank projects. In these projects, his contributions included reviewing the structure of government organizations and public enterprises, proposed appropriate information systems and associated technology, and supervised their installation.  Over the last several years, he has specialized in the implementation of Government Fiscal Management Systems involving issues such as Budget Preparation, Accounting, Cash Management, and Payroll.  Since his retirement from the World Bank, Mr. Kianpour is providing consulting support to the World Bank and managing Integrated Financial Management Information Systems (IFMIS) in Public Finance Management Projects in Uganda, Mozambique, Iraq, and Yemen and is partially responsible for a number of other implementations across Africa.
Mihaly Kopanyi is a municipal finance specialist with over 25 years of experience in the World Bank where he worked in about 30 countries in Europe, Africa, Middle East, and Asia.  Prior to his retirement from the World Bank, he was a Municipal Finance Adviser in South Asia and the co-chair of the Municipal Finance Thematic Group for over 10 years. Since retirement, he has been working as a consultant for the World Bank and the International Growth Centre, London School of Economics. He was a professor and chairman of Department of Microeconomics, Budapest University. He holds a Ph.D. in Economics and a Doctor of Univ. on Logistics, Budapest University. He did post-graduate studies at the Wharton School, Penn State University and the Graduate School of Business, Stanford University.  Mr. Kopanyi's core competencies include intergovernmental and municipal finance, financial intermediaries for local governments (municipal funds), revenue enhancement, financial restructuring, property taxation, asset management, capital improvement planning, infrastructure finance and financial structuring, and public-private partnerships.
Donna Rubinoff is a sustainable urbanism specialist with over 35 years experience advising public and private sector clients in Africa, US and Europe. As a consultant to governments, the private sector and donors such as the World Bank, UNHabitat, Investment Climate Facility, GTZ, and Global Green Growth Institute, she has provided program development, project management, and oversight for integrated sustainable urban planning and management in Kenya, Ethiopia, Lesotho and Rwanda. With OZ Architecture, she managed the Kigali Conceptual Master Plan and Kigali Sub Area Plans teams that won the APA 2008 Daniel Burnham Award for Best Comprehensive Plan, the 2011 Pierre L'Enfant Award for Best International Project, and the ASLA 2010 Excellence Award. Subsequently, she was in-house Senior Advisor to the City of Kigali for four years focusing on implementation of sustainable urbanization for the CoK and government of Rwanda. Between 1996-2006, Ms. Rubinoff was at the University of Colorado-Boulder, where her doctoral research addressed women's use of ICT for development in Central America, and she taught in Geography, Environmental Studies, and Women's Studies. She is a Woodrow Wilson Scholar and won the first Gilbert F. White Award in geography.  Prior to her academic career, Ms. Rubinoff was an urban designer/planner and landscape architect for fifteen years. In addition to her PhD in International Sustainable Development, Ms. Rubinoff holds masters degrees in planning and landscape architecture from the University of Virginia and a BA in Sociology from Bucknell University.
Janet Schulman has more than 35 years of professional experience in directing and managing complex development programs in fragile environments in Africa and in the Middle East.  She is skilled in leading multidisciplinary teams in strategic planning and design, troubleshooting, and performance monitoring and evaluation of programs.   She is also well versed in ensuring the effective integration of gender equity and women empowerment into development activities and establishing an enabling environment for encouraging greater participation by underserved and disadvantaged women and youth in the implementation of development programs in their communities. Ms. Schulman gained her international experience working for USAID in 33 African and Middle Eastern countries where she served in senior management positions and as the supervisory program and project development officer.  Prior to joining the staff of USAID, she worked at the IMF for seven years. Ms. Schulman has Masters' degrees from Johns Hopkins School of Advanced International Studies and the Catholic University of America where she studied Economics and Public Policy and Research methodology respectively.